Pycnoleptic (2023)
Pivio
I dischi dell'espleta – ESP080
Vynil, Digital, Binaural, Atmos
Travel notes by Pivio:
"Today, September 17th, 2022, I completed, in the usual 2 weeks, the works of my solo album called Pycnoleptic. Pycnolepsy is the disease that manifests itself with numerous and brief suspensions of the state of consciousness and motor activities. Its maximum incidence is in the childhood age between 5 and 7 years, but, obviously the title is the pretext to talk about other dangerous suspensions of the state of conscience.
Seven songs in English, straddling vaguely Beatles psychedelic atmospheres and industrial plots that symbolically tell a world that seems to be increasingly subject to these continuous suspensions of the state of consciousness (and awareness). All the songs are completely played by me (except for the string section in Venus with the ice lolly and Welcome to the party), while for the lyrics of the album I made use of the collaboration of Marco Odino, my historical partner from the end of the 70s with which I founded the new-wave group Scortilla. The album also features a cover by the Iggy Pop – David Bowie couple, i.e. Mass Production from the album The Idiot.
The disc comes out in various formats: transparent red vinyl, digitally in WAV and mp3 format, and natively in binaural and Atmos formats; in relation to the latter two formats, all the tracks have been organized and remixed specifically for these versions, thus guaranteeing an artistically designed spatialization to obtain the complete immersion of the listener."
Side A
1. Pycnoleptic 6:11
2. Several horrible men 4:27
3. Venus with the ice lolly 5:41
4. Welcome to the party 4:56
Side B
5. Tejee se janaa 8:25
6. Mass Production 7:21
7. Psychotranceatlantic 4:57
1, 2, 7 (Pivio / Marco Odino)
3, 4, 5 (Pivio / Marco Odino – Pivio)
6 (David Bowie – Iggy Pop / Iggy Pop – David Bowie)
Ed. Creuza S.r.l. except
6 Bewlay Bros. Music – Emi Music Pub. – Fleur Music – James Osterberg Music – Tintoretto Music – Virgin Music
Pivio: voice, backing vocals, arp2600, vcs3, synth, mellotron, el.guitar, santur, percussions
Cristian Budeanu: violin in 3, 4
Simone Di Giulio: violin in 3, 4
Noemi Estzer Kamaras: violin in 3, 4
Adriana Marino: violin in 3, 4
Beatrice Puccini: violin in 3, 4
Laura Sillitti: violin in 3, 4
Produced by Pivio
Recorded and mixed at Trancendental Studio (Roma)
Strings recorded at Trancendental Studio (Genova)
Marco Matta: sound engineer
Matteo Malatesta: cover art
Massimiliano Nevi: mastering at BitBazar (Roma)
---
PYCNOLEPTIC
What happens when our state of consciousness stops, even if only for a short time? Reality loses its meaning and perhaps a sort of self-defense is triggered that leads you to blur the emotional abyss into which you have fallen.
SEVERAL HORRIBLE MEN
Since there is little to joke, I had fun with Marco hiding revised and corrected quotes in this renewed and updated version of the Animal Farm.
VENUS WITH THE ICE LOLLY
Over time my dream activity doesn't stop being quite frenetic and then strange and elusive female figures continue to populate my nocturnal visions.
WELCOME TO THE PARTY
While not making use of psychotropic substances, I have always thought that psychedelia, the enlargement of the state of consciousness, is essential to understand the various levels of reality in which we are immersed, also to discover their possible absence.
TEJEE SE JANAA
She comes out wrapped in the vapors of the moonmoving slowly like in a timeless dance. She slowly approaches and offers me to vanish into a cloudwhile the smoke rises so slowly that I see time go back motionless … while a voice keeps telling me to go fast
MASS PRODUCTION
I've always loved this track from Iggy Pop's album The idiot, born from his collaboration with David Bowie. The choice of this cover comes partly from chance (on the day I made it I had read and seen many references to this song) and partly because I liked the fact that the original was already so long (despite of current singles that develop in no more than three minutes).
PSYCHOTRANCEATLANTIC
The ship goes but does not realize that in reality it is definitely sinking as its crew happily sings.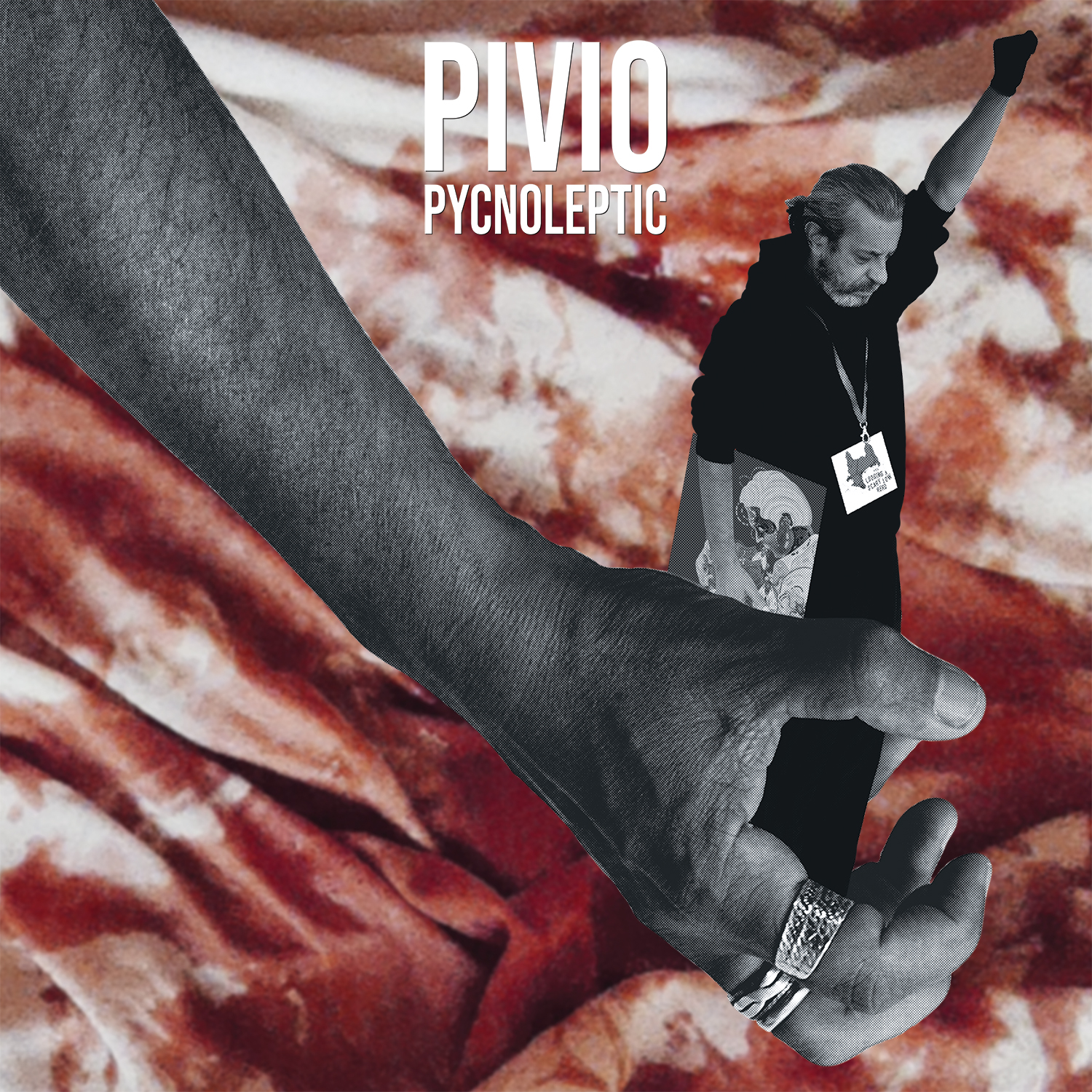 A well-suspended time: everything starts from what in full lockdown had become a kind of magic formula, suspended time, and a play on words with H.G. Wells, a writer known for his novels where the concept of time is continuously expanded and distorted.
Cryptomnesia: it is the disturbance of memory in which memories appear as original creations. How many times has it happened to me that I thought I had written original songs and then I realized, fortunately always in time, at least I think, that they weren't.
Blood like love: when the desire for love begins to merge with hunger (physical hunger, not that of feelings). Here's what can happen.
I am smarter than U: in the distant past, as it appears to me at least now, I worked as an electronic engineer and, I'm talking about a little less than forty years ago, I was a staunch defender of remote work, what everyone now improperly call "smart working". Words are important and the use made of them is important too.
Mask: the mask has always been one of the best defenses against the outside, not only from the physical point of view, but also because it allows us to hide our most obvious expressions which are the manifestation of our emotions.
Punished: this title too starts from a play on words that only makes sense in Italian. How unbearable rhetoric behind the other magic formula "United we will make it", when, at least for me, the feeling experienced during the toughest phase of the pandemic was that of an unwanted punishment, and here we will be punished (maybe) – to better explain: the word game in Italian is about "(P)unito", anyway, forget it, it's not important…
Resistance is futile: They told us in all possible ways in the audiovisual world: from Time Lord (in Doctor Who), passing through the Dorcons (in Space: 1999), the Borg (in Star Trek) to get to Galactus (in the Hulk). The problem is that we don't want to learn the lesson (and we do well), also and above all in the sphere of feelings.
Seclusion I wear: isolation may not only be physical but also spiritual, and it is not necessarily an involuntary choice to stay away from the outside world.
The story that ends all stories: the title is inspired by a story by Philip K. Dick. Even a simple lullaby can soothe the pain and bring you to a more peaceful sleep, despite the fear for a future that appears increasingly uncertain.