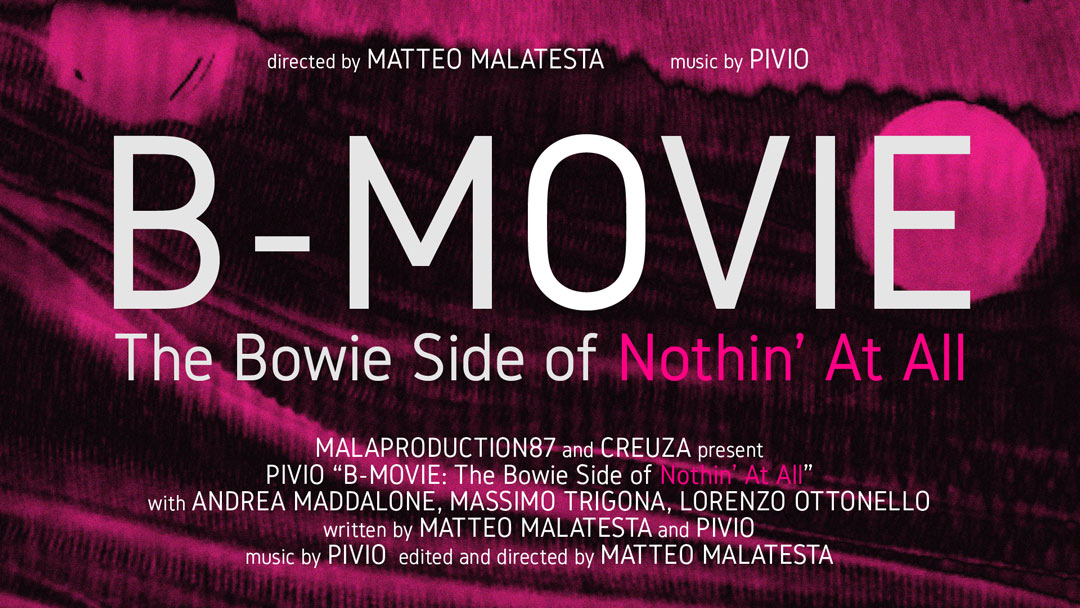 B-Movie – The Bowie side of Nothin' at all is a short documentary directed by Matteo Malatesta, based on the Pivio's live performance dated May 3th 2019.
During that concert, Pivio performed three covers from David Bowie's so-called Berlin period (Fashion, DJ and Art decade).
To these musical performances are added some personal memories of Pivio, visually told with the same visionary style already present in the documentary Nothin 'at all.